The Power of Partnership: How Online Employment Agencies Benefit Job Seekers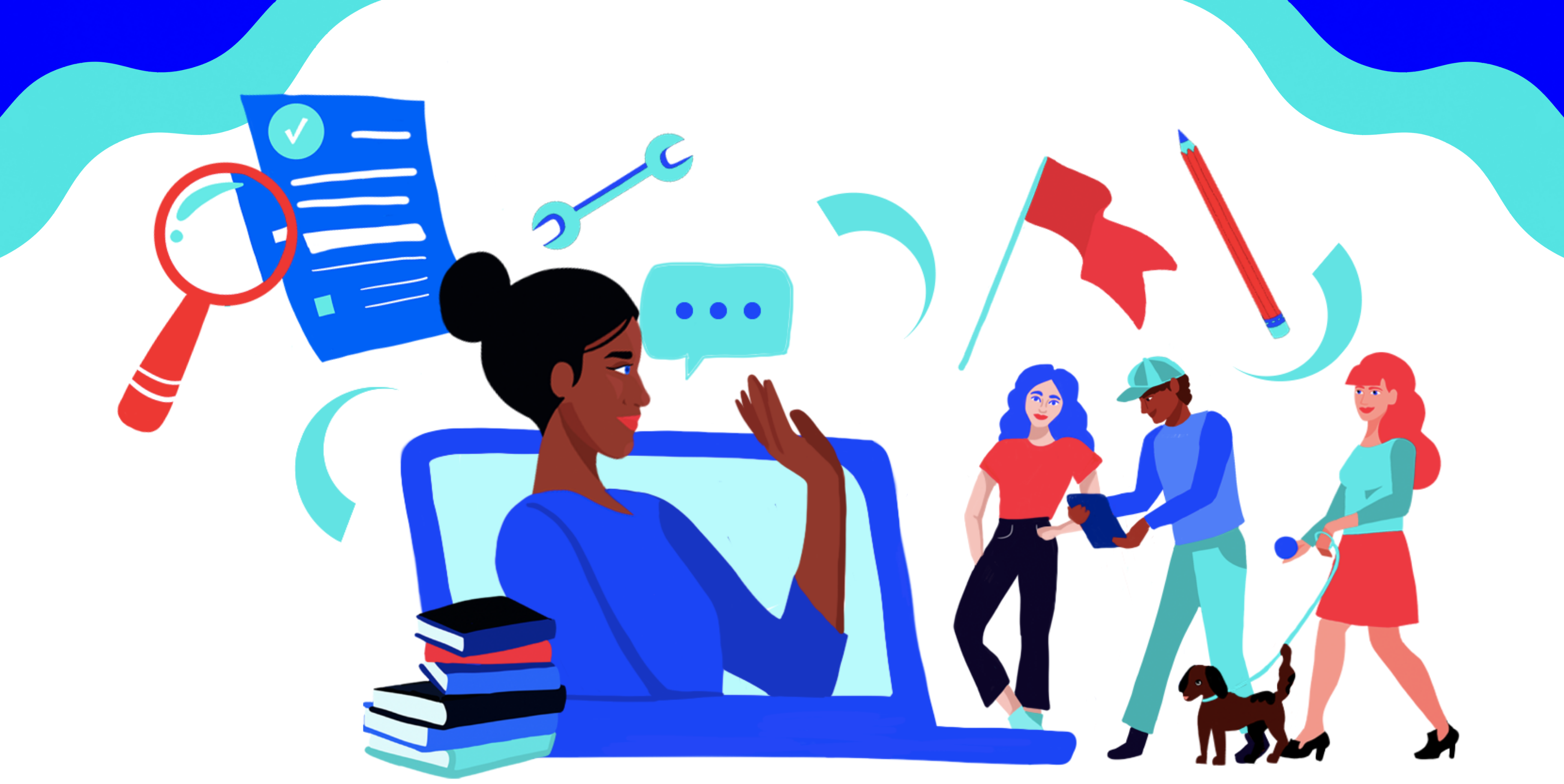 It can be tough to navigate your job search alone. From the laundry list of to-dos—like resume changes, applications, and interview scheduling—to long wait times between each step in the hiring process, you likely have a lot on your plate.
Even so, it can be intimidating to ask for help from a staffing or employment agency and even tougher to find an agency that will help you chart a course from hopeful to hired and offer much-needed guidance and support along the way.
Online employment agencies are some of the best free resources in the job market. The right one will help you tackle your job search with confidence.
So what sets top-tier online employment agencies apart from traditional staffing partners? And how do these organizations go beyond employer demands to support job seekers in their network?
Employment Agencies Versus Staffing Agencies
While employment agencies and staffing agencies provide similar services, several key differences set them apart and dictate how candidates should leverage them when searching for jobs.
Staffing agencies typically focus on placing applicants in positions as quickly as possible. These organizations are designed to fill temporary roles, which means staffing agencies aren't ideal for candidates who want a long-term career in a particular industry or employers that want to add lasting value to their workforce. They technically staff the employees they place in open roles, which means a job seeker may land a position without interviewing directly with their new employers.
You might choose to work with a staffing agency if you want to dip your toes into a new industry or spend several months getting hands-on experience in a relevant field before moving on to something more permanent.
On the other hand, online employment agencies seek to place candidates in long-term positions and offer ongoing support for their employer partners. They traditionally provide more services than a staffing agency. They might even work with employers to backfill specific roles, expand talent pools, and create proactive hiring strategies that add value to their workforce over time.
Four Ways Online Employment Agencies Support Job Seekers
The right employment partner can be your greatest asset in the job market. Below are several ways online employment agencies support candidates at every step of their career journeys.
1. Access to Current Opportunities
There's nothing more frustrating than reading the details of an open role, only to click "apply" and find out the posting is no longer active. Unlike job boards where anyone can post at any time, online employment agencies manage open roles on their sites to ensure they only present relevant, available opportunities to job seekers.
When you work with an employment agency, you'll gain access to jobs from employers in their dedicated network, with the confidence that postings are accurate, active, and come from reputable sources.
Your agency partner should also have professional connections in your target industry or field, which means they could access certain opportunities you can't find on Google or a public talent marketplace. They also serve as a trustworthy partner to each employer they work with, which puts you in a positive light even before your first call or interview.
2. Holistic Career Counseling
In an ideal world, we'd all have a perfectly composed career plan and accompanying checklist for what we want out of a job. In reality, it can be challenging to create an attainable career roadmap or even decide what positions you want to pursue. Not every career path or career development plan is linear, and it can feel overwhelming to tackle everything on your own.
Candidate-focused online employment agencies go beyond standard career matching to offer career counseling and advocacy services as well. Whether you're knee-deep in job applications or just starting to think about your next career move, your partner should support you with:
Career pathing and goal setting
Resume updates and improvements
Ongoing career mentoring
Upskilling recommendations
Apprenticeships and internships
You may even turn to an employment agency before your job search officially begins to set career development goals, explore potential career paths, or determine which upskilling courses you need to land your ideal role.
3. Upskilling Courses and Resources
Upskilling is one of the best ways to advance your career and add tangible skills to your resume. As the name suggests, upskilling helps you learn a new technical skill or expand your proficiency in a specific field. Upskilling courses are typically online, and students earn an award or professional certificate upon course completion.
While staffing agencies are focused on finding you a job you already qualify for, the right employment partner can help you connect the dots between your existing skills and your future career goals. They'll offer access to upskilling courses, discounted resources, and unique apprenticeship opportunities to help you grow your skillset and prepare for the role you want.
After you complete each course, you'll be able to expand your professional network by connecting with your fellow graduates and instructors. These connections can help you identify job seekers with similar interests and employers looking for applicants with your skills and qualifications.
Upskilling gives you a tangible way to present your skills on a resume or job application. And while resumes aren't everything in the job market, they're often the first thing a recruiter sees when searching for new talent.
4. Self-Service Tools
You'll need to complete several tasks before and during your job search to make it a success. Along with applying to jobs, brushing up on your tech skills, and getting in touch with potential employers, you want to be sure your resume is in tip-top shape and you're ready for that upcoming job interview.
While you'll likely work on certain job search milestones with your mentor or a recruiter, it's also nice to have some flexible, autonomous tasks you can complete on your own. Online employment agencies that focus on holistic career support provide self-service tools for candidates in their talent network.
Look for an employment partner that provides helpful resources and powerful tools to fuel your job search. For example, CareerCircle's website offers a range of self-service career tools, including:
In general, look for an employment partner focused on supporting its candidates rather than making them jump through hoops to apply for jobs or identify the next best steps in their career journeys. You may find this support in the form of career mentoring, insightful webinars and blog posts, or one-on-one coaching services with recruiters.
Power Your Job Search With CareerCircle
CareerCircle is more than an employment agency. We help each candidate navigate every step of their job search and match them to right-fit employers through our exclusive talent network.
Members gain access to upskilling resources, mentorship, career coaching, and more. Our team can help you revamp your resume, map out your career development goals, prepare for job interviews, and more through our free, candidate-focused online platform.
Create a candidate profile today to present the 360° view of your skills and talents to hiring managers in your target industry.