Smart Hiring Initiatives to Weather a Recession, Talent Shortages, and Inflation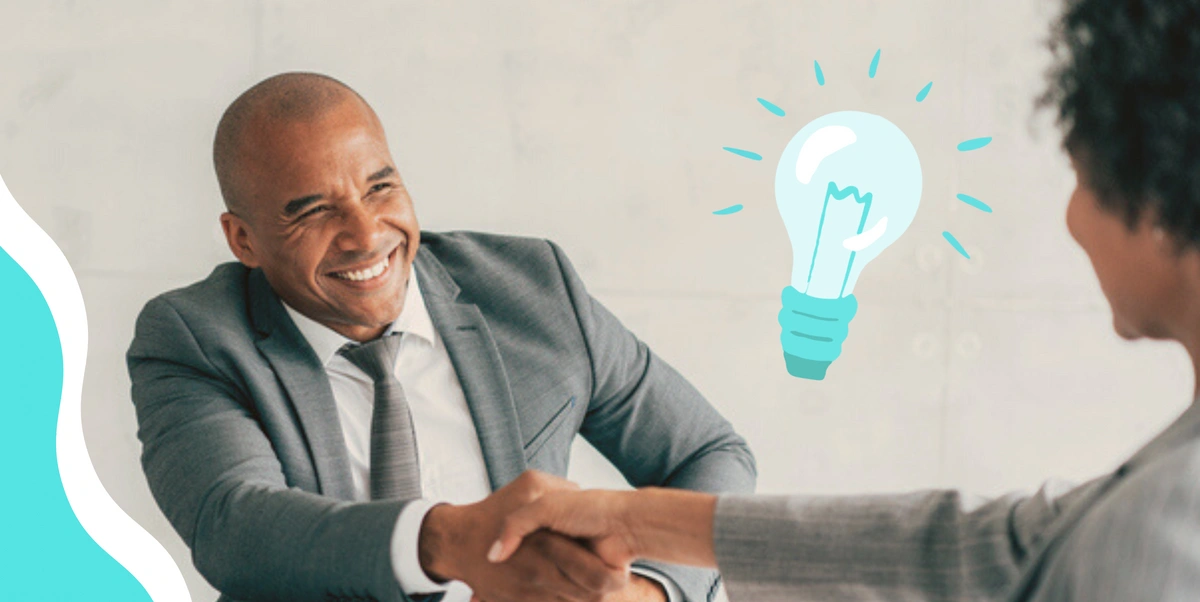 All over the U.S., business leaders are facing increased pressure caused by the uncertain economy. These rising challenges are changing hiring practices and long-term strategies for companies in nearly every sector. With many unknowns on the horizon, companies need to be agile and resourceful to stay ahead of the curve.
How are hiring managers and business owners preparing to navigate the volatile economic climate? Keep reading for insights on industry changes and what company leaders are doing to weather the storm.
Challenges of the Current Hiring Landscape
Best practices are changing at a rapid pace due to the impact of the pandemic. Early on, initial lockdowns, material shortages, and a boost in eCommerce sales led to a surge in the economy and overwhelmed many industries; while some teams were laid off, others were overworked and burned out.
Today, the pandemic fallout continues to have a huge impact on the workforce. A heightened number of Baby Boomers chose retirement, leaving many skill and experience gaps in the workforce. The Great Resignation also included millions of workers who quit their jobs and changed career trajectories.
These events have caused a surge of challenges impacting nearly every industry.
Looming recession:

Spending is expected to slow and affect many industries.

Quiet quitting:

Workers are mentally checked out and doing the bare minimum.

Heightened expenses:

Inflation and material shortages impact profit margins.

Talent shortages:

Fewer experienced workers are available to fill open positions.

Uncertain profits:

Many industries may not experience typical seasonal spikes.
How Hiring Challenges are Impacting Hiring Managers and Employers
Staffing and employment practices are directly impacted by the recession, inflation, worker shortages, and the Great Resignation. There are a few noticeable ways hiring tactics have changed because of these challenges.
Talent Managers are Hiring Faster
Many companies have open positions they need to fill. More than 10 million positions remain unfilled in the U.S., according to the U.S. Bureau of Labor Statistics (BLS). As companies compete to fill positions, the process has become more streamlined in an attempt to snatch up talent as soon as possible.
The average job hunt for someone out of work took around three or four months to complete in 2021, according to the median duration of unemployment reported by the BLS. However, that number dropped significantly in 2022, hitting just over two months of unemployment on average.
Talent managers are finding ways to sort through applicants faster. The Society for Human Resource Management says the average time-to-fill benchmark is 36 days.
Many Workers are Looking to Jump
There is a new trend of "quiet quitters" — or workers searching for new opportunities long before they make the leap. Burned-out and unhappy workers typically do the bare minimum at work as they search for new opportunities.
This trend means many working professionals are currently interested in changing roles or industries. According to PEW Research Center, 77% of workers who left a job in 2020 were either unemployed or leaving the labor force — only 23% left their jobs for a new employer. In 2022, the number of workers leaving their job to join a new employer rose to 34%.
PEW reports 22% of workers will actively look for a new job in the next six months.
Employers are Rethinking Qualifications
With many experienced workers leaving their jobs, hiring managers are slowly changing their expectations for prior experience. Rather than searching for workers with years of experience in the field, many hiring managers are looking for skilled workers with a solid work ethic to fill open positions.
Instead of expecting long histories in the industry and higher education traditionally required for these roles, hiring managers are starting to look for certifications that show workers are interested in changing fields.
Employers Plan to Adjust for Upcoming Recession
Because of these changes, there are three major ways many companies plan to adjust their strategies.
Making Smart Hires
Choosing the right people for each job is crucial for companies that want to improve their workplace culture, stay fully staffed, and avoid unnecessary turnover. Companies need to understand their candidates' goals, objectives, and strengths before they make a hiring decision.
Making smarter hires means bringing in individuals who are more likely to be loyal to your company because they are entering a mutually beneficial working relationship. Workers are motivated if your company offers them better pay and professional growth opportunities they didn't have in their previous roles.
Improved Budgeting
Hiring managers need cost-effective ways to bring in talent without overspending in a volatile economy. One way employers can optimize a hiring budget is by looking for talent in unusual places. This may mean changing your qualifications for talent.
For example, selecting new hires that don't have extensive industry experience can lead to lower starting salaries. There are many motivated professionals willing to learn the ropes and gain the hard skills needed to succeed in a new industry.
Increased Insights
Achieving a faster time-to-fill rate helps avoid understaffing and improves productivity in the workplace. Relying on resumes alone has become an outdated tactic that often overlooks certain groups. Employers are using better tools and platforms to sort through candidates and make more insightful hiring decisions.
For example, a single mother who left the workforce for a couple of years to care for her family might automatically be disqualified if the employer only scans her work history. Using tools that dive beyond the resume can help the employer consider valuable soft skills, like her incredible dedication and ability to work within a team structure. Employers can use smarter tools to help them consider relevant candidates they might otherwise count out.
Finding New People from New Talent Pools
As part of a cost-saving initiative, employers are starting to consider talent they didn't previously consider qualified — like candidates with large resume gaps or less than five years of experience.
Employers find they can often bring in talent with less experience at a lower cost while giving them an opportunity to change industries. This can really be a win-win relationship!
At CareerCircle, many of our members have completed certifications to help them change career paths. You'll find candidates working in unrelated fields that are well-versed in areas such as:
UX Design

Customer Service

Project Management

IT Support

Digital Marketing

Data Analytics

Programming
…and more!
Diving into a new pool lets you expand your talent pipeline. But CareerCircle also helps streamline your process by making it easier to find qualified candidates, access instant insights, save favorite profiles, and post job openings.
It's Time to Rethink Qualified
If you want to prepare for economic unknowns, you need to make smarter hiring decisions and consider traditionally "unqualified" candidates.
You can find a diverse group of candidates motivated to change careers and perfect for your workforce through CareerCircle. Members can create 360° profiles to showcase their skills, interests, and workplace characteristics, going way beyond the limitations of a typical resume.
Are you ready to rethink qualified? We have the perfect opportunity for you!
Join us at the CareerCircle Job Fair!
CareerCircle Job Fair
February 16, 2023
11 AM – 3 PM EST
Sign up for our career fair now to find skilled and driven candidates ready to make a professional change. This CareerCircle Virtual Career Fair is FREE for hiring managers and employers.